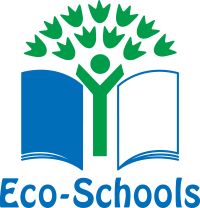 Eco-Schools is an international award programme providing a simple seven step framework to help make sustainability an integral part of school life. Eco-Schools can help enhance the curriculum and get the whole school united behind something important.
Eco-schools operates in 68 countries and over 20,100 schools are registered with the programme England at Keep Britain Tidy, making it the largest educational programmes in the world.
In Surrey 458 schools are registered, 292 schools have achieved an award with 37 schools gaining the highest award the Eco-Schools Green Flag.
An 'eco-school' is one which is committed to improving their sustainability both inside the school buildings and outside in the school grounds. Eco-School is an international programme that provides a structured approach to sustainability education, involving pupils, teachers, parents and governors and the local community.
Your school can make gradual improvements in working towards embedding sustainability in the curriculum, through following the Seven Steps in the Eco-Schools programme.
To get started with your Eco-Schools journey visit the national Eco-Schools England website.
Schools can get in touch with Eco-Schools directly for programme help and support and for advice and guidance when applying for the Eco-Schools Green Flag.
For local assistance in Surrey contact Rebecca Harrison at rebecca.harrion@surreycc.gov.uk
Why get involved?
Save your school money by reducing energy, water and waste.
Help you reduce congestion around your school by encouraging walking, cycling and use of public transport.
It will enrich your school curriculum
Find new ways to re-use and recycle items that help the environment, charities and school funds.
Have litter-free sites that are welcoming to visitors, pupils, staff and wildlife.
Provide opportunities for the pupils to take responsibility. Pupils are given jobs to help the school recycle, compost and monitor energy and water use. Pupils often chair the Eco-committee meetings and take the minutes.
Your school can take pride in their achievements and use them to engage local communities in taking action.
Promote sustainability awareness issues by linking projects to a range of curriculum subjects as well as extra-curricular activities.
---
In this section