Mrs. Henrietta Parker was a financially independent woman who lived in Molesey, in Elmbridge, Surrey. She was a very far sighted woman, with a strong interest in people being given opportunities to fulfil their potential through training and skills development. In her will, dated 9 December 1927, she left her estate in trust for her daughter's lifetime, following which, it was directed that a Trust be set up for a school or institution, for the instruction of cookery, laundry and hygiene in Molesey. The institution in question was for all to attend "so that no preference is given to any person or class of person". Its syllabus was to prepare people for employment.
It is worth reflecting that at the time of Henrietta Parker's decision to leave her bequest and at the time of her death in 1934, unemployment levels were particularly high, associated with the Great Depression. There were many individuals leaving school with little or no education, nor preparation for the workplace and it is not difficult to surmise that Henrietta Parker wished to improve the lives of local people.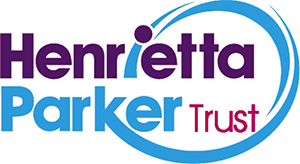 Many years passed after the death of Henrietta Parker's daughter before effect could be given to the wishes under the will, and by that time, the people envisaged by Henrietta Parker who would benefit from the trust, such as domestic servants or young girls going into household service in East Molesey had disappeared. Henrietta Parker's charitable bequest was validated by the High Court in 1959. In 1965 Surrey County Council (SCC) succeeded the Bank as trustee of the charity.
With the agreement of the Charity Commissioners, the funds were vested in the Surrey County Education Committee and possibly Henrietta Parker's dreams have come true in part, by the excellent facilities offered in the well-equipped Molesey Henrietta Parker Centre in West Molesey.
Today the Molesey Henrietta Parker Centre benefits from improved, modern facilities, updated equipment such as smart boards, touch screen computers and a varied range of courses because of the HPT.
As times have changed and Surrey's population is increasing and ageing, it is currently estimated that older people will make up 20% of the population by 2021. Taking this into consideration, the courses offered by the Centre have evolved to meet this need. For instance, Basic Computing and Cookery courses are available from £5, subsidised by the HPT.
In addition, there are a number of courses that support local people back into work. There are a range of GCSEs and Pre-GCSEs Maths and English courses as well as English for Speakers of Other Languages (ESOL).
The popular universal programme offers a range of courses including, Drawing and Painting, Yoga, Tai Chi, Languages, Flower Arranging, Upholstery, Garment Making and Clock Repair to name a few.