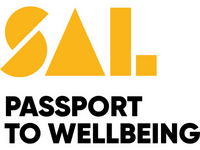 Page contents
---
The Passport to Wellbeing programme offers creative and wellbeing learning opportunities for those learners whose mild-moderate mental health conditions are affecting their day-to-day lives. These courses are delivered in a supportive and nurturing environment and provide an opportunity to learn new skills, achieve and have a positive weekly focus.
These free courses are separate from our main programme and are tailored to support recovery and designed to complement the learners' existing therapeutic, self-care and medical treatments.
Social anxieties, depression, panic disorder, post traumatic stress disorder (PTSD), low mood, obsessive compulsive disorder (OCD), or phobias are typical examples of mild-moderate mental health conditions that a variety of people experience every day and are exactly the type of conditions our Passport to Wellbeing learners are managing. It is often helpful to participate in something new with others that you can identify with and to have the reassurance that your tutor will be patient and understanding.
Self-referrals are welcome. Learners will be invited to attend an informal appointment before we confirm your enrolment to ensure the programme is suitable for your needs.
Benefits of the Passport to Wellbeing programme
Feel inspired and improve your wellbeing
Develop your creative skills
Learn with others who are in a similar situation to you
Easy to join – no referral from a health professional needed
All materials and equipment are provided
Easy to enrol - at an informal discussion with the team
Continue your learning over two years with Passport to Wellbeing
Progress onto our main course programme
Read about how one of our learners benefitted from attending the Passport to Wellbeing programme.
---
Get in touch and how to enrol
Enrolments for the Autumn term will be closed from Friday 29 September, and will reopen again in late November for the Spring term. If you are interested in the courses starting in January, please contact the Customer Support Team, to register your interest and contact information.
You can enrol on one of our courses by telephone.
Once enrolled, you will be booked on a one-to-one with one of our team members, to make sure the programme is the right fit for you, to provide you with more information about the Passport to Wellbeing programme, the course you are enrolled on, and what to expect, to give you the chance to ask questions and to suggest additional sources of support and information that may be helpful to you. Our Customer Support Team will also be happy to provide you with more details.
Terms and conditions relating to Passport to Wellbeing courses are below, however our Customer Advisors will be happy to provide you with more details or put you in touch with the Passport to Wellbeing Team.
Enrol on a Passport to Wellbeing course
Please see our range of courses below by clicking on the green button for the relevant centre. Click on the course which will provide you with more details about the course and to start your free enrolment with an appointment.
---
Cookery courses
Join our cookery tutors in centres or online from their kitchen, and learn how to prepare a range of tasty, nutritious dishes to expand your repertoire when cooking for yourself and your family. Choose from courses that inspire with seasonal ingredients or with cuisines from around the world.
If you are new to Zoom and online learning, our tutors will support you to set it up.
---
Creative courses
Pottery and clay work
Pottery is a great way to explore your creativity. You will be introduced to a range of pottery methods, learning how to work with clay and colour, designing and creating your own pieces of work. These will be kiln fired by the tutor and yours to keep.
Explore our pottery and clay work courses
Creating decorative mosaics
Making decorative mosaics with materials such as glass and china is a popular craft technique. You will be introduced to mosaic techniques with recycled china, mosaic tiles and glass, taking inspiration from books in class and the internet, to enable you to create your own unique piece of art.
Sew your own
Knowing how to sew is a valuable skill. In a room dedicated to sewing, equipped with sewing machines and large windows to let the daylight in, you can learn the important basics of sewing. Gradually building up your skills, you be able to create your own items, starting with a cushion.
Painting and mixed media
We believe painting is a hobby that gives you the opportunity to learn and relax. Your tutor will take you on a journey of inspiration; using a combination of different colour theory, media or materials that will enable you to create your own paintings.
Explore our painting and mixed media courses
Creative photography
Bring some Focus to your life! Photography is a great way to connect with your environment, with nature, and with other people. It can help with creativity, mindfulness and building new skills, which all helps to boost your wellbeing and resilience.
Explore our photography courses
Flower arranging
Find beauty in nature with flowers and foliage. In this course you will learn how to treat cut flowers to create beautiful arrangements that last. Your tutor will work with you on developing your floristry skills, in inventive ways.
Explore our flower arranging courses
Wood working
Wood is a wonderful medium for bringing out your creativity and technical skills. It allows you to build an affinity with nature and natural resources. This course will get you started with a range of fundamental woodworking techniques and your tutor will work with you to develop your skills so that you can eventually design and create your own pieces of work to take home and enjoy.
Explore our woodworking courses
---
Tai Chi and Yoga Courses
Moving more can improve your mental health. It can help you sleep better and as you release feel-good hormones it can boost your mood; giving you more energy to manage any anxiety. Join one of our Yoga or Tai Chi courses where you will also learn everyday breathing techniques, how to stay physically stronger, well balanced and feel more energised.
Explore our Tai Chi and Yoga courses
---
Further wellbeing support
Useful wellbeing support for adults is provided by:
---
Passport to Wellbeing terms and conditions
Effective for new learners joining the programme from April 2021, and existing learners from September 2021.
Programme overview
Surrey Adult Learning's Passport to Wellbeing programme is part of its Community Learning offer. It is specifically intended for adults currently experiencing, as well as those recovering from, mild to moderate mental wellbeing difficulties.
Programme offer
On joining, you will be entitled to:
3 free courses on the Passport to Wellbeing programme, plus
50% discount on tuition fees on one course on the main Community Learning programme
You may enrol on and attend one course at a time.
Your entitlement must be taken up within two years of the start date of your first Passport to Wellbeing course.
Eligibility
You must be 19 years or over on 31 August 2023.
To ensure the programme is suitable for your needs, you will be invited to attend an informal one-to-one before we confirm your enrolment.
The programme is supported by the Education and Skills Funding Agency and the Greater London Authority and their eligibility criteria will also apply.
You will need to:
be resident in England, including the Greater London Authority (GLA), but excluding other Mayoral Combined Authorities (MCAs) with devolved funding arrangements which includes: Cambridgeshire and Peterborough, Greater Manchester, Liverpool City Region, Tees Valley, West Midlands, West of England, and North of Tyne; and
be a citizen of the UK or a country within the European Economic Area (EEA) or have settled status or the Right of Abode in the UK; and
have been ordinarily resident in the EEA for at least the 3 full years prior to the start of your course.
Where learners do not satisfy the last two criteria, there are some exceptions. For example, learners with various types of leave to enter or remain, asylum seekers and refugees are exempt from the 3-year residency rule. Learners who are the husband, wife, civil partner, child, grandchild, dependent parent or grandparent of an EU national who has been resident for 3 years may also be exempt.
Attendance and absence
Please consider the following when you enrol:
make sure you can commit to the time and date of the course before you book
make every effort to attend the whole course you have booked, as no-shows prevent another person from attending
let us know if you are going to be absent from a session by contacting us
You may lose your place on the course and possibly the programme if you do not attend for 4 consecutive sessions or more without letting us know the reason for non-attendance.
Additional information
Once a participant has used their entitlement to free and discounted courses under the programme, further enrolments will be subject to the fees policy of the main Community Learning programme.
Please note that it may be necessary to change tutors, or to re-schedule, cancel or combine courses.
---
Next steps and continue your learning
When you have completed your course, you may wish to consider taking more Passport to Wellbeing courses within your two year allowance. Talk to your tutor about the opportunities available.
There are also many other courses available from Surrey Adult Learning that may be of interest.
Take a look at our programme of courses and workshops
There are other providers to help build your knowledge and skills too.