How to request a new banner site
To request for a new banner site to be approved, please fill in our online application form and pay the fee.
After receiving an application, a highways engineer will carry out a suitability assessment, where all aspects of the site will be assessed for safety issues. The criteria for the assessment can be found further down this page. Please read the criteria before applying.
If the site is approved, it will be made available on our website for new applications to be submitted against.
What are the costs for requesting a new site?
There is a non-refundable cost of £110 for requesting a new banner site. This covers our administration and a site assessment by a highways engineer.
What criteria will the site be assessed against?
Location
Banners cannot be displayed on guard rails that corner a junction
Banners cannot be displayed on roundabouts
Overhead banners cannot be accepted on roads with a speed limit greater than 30mph
The site asset (e.g. the guard rail) must be physically fit for purpose
Positioning
A length of 4 panels or 8m must be left clear either side of a pedestrian crossing for visibility.
Where a guardrail has a top visibility section, banners must be attached below it. This can be seen in the example image found below.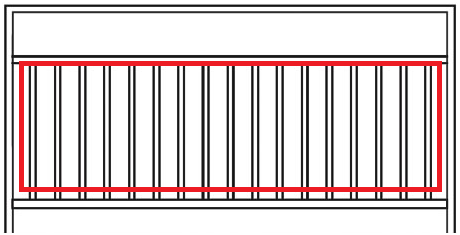 Overhead sites must leave the required headroom for both traffic and pedestrians:

Designated High Load Routes – 7.5m
Other carriageway and shared surfaces where vehicles have access – 5.7m
Bridleways and horse margins – 3.5m
Footways, footpaths and areas restricted to pedestrians – 2.5m
Number of existing sites
A maximum of four banners sites are allowed in a single area (i.e. Caterham, Leatherhead, Epsom).
You can check how many banner sites there are in each area by looking at our approved banner sites pages.
Obscuring visibility
The highways engineer will check that there is no safety risk to pedestrian and road users from obscured vision.
Each site will be assessed on its own merits, taking into account the surrounding environment. The engineer's assessment will be final. If approved, the engineer may also wish to impose site restrictions which future applicants must comply with.