Exam Results: next steps, stress and wellbeing
Published: 06 August 2021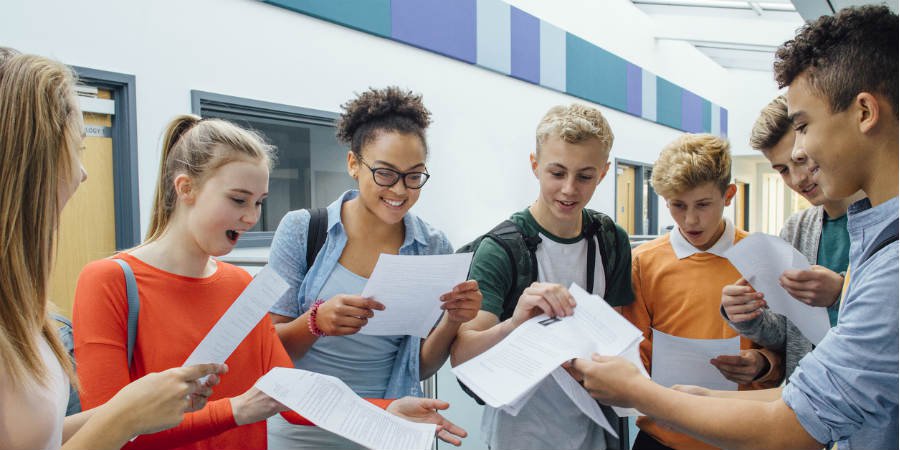 Whatever the outcome, we are proud of Surrey's students
GCSE and A-Level students will be receiving their results earlier than normal this year, following the changes made to assessments due to coronavirus.
Here in Surrey, we are proud of what every young person has achieved in incredibly difficult times and we want you all to have the best chance of securing a place in higher education or employment. Schools, colleges and training providers are working hard to adapt and ensure they can offer young people a suitable place on their courses.
Next steps to suit you
We hope results day brought positive news, however, if you haven't received the grades you were hoping for, talk to the school, college or training provider you were planning to go to in the first instance. They may still be able to offer you a place on the same or a similar course or offer you an alternative.
Otherwise, talk to other colleges and training establishments about what they can offer you. Check their websites and social media for local colleges and sixth forms in schools or give them a call. Some will be offering drop-in or online sessions to chat.
Changing direction
It could also be a great opportunity to change direction. Think about what interests you and what you enjoy doing. Check out apprenticeships on the Amazing Apprenticeships website and traineeships on the GOV.UK find a traineeship web page. They could offer a great way into your future career. If you're not sure what to do, the National Careers Service can help you - Phone its Exam Results Helpline on 0800 100900.
If you have been a young person in care, support is at hand from the Surrey Virtual School. If you're unsure about next steps into education, training or work, ask your carer or social worker to contact the Surrey Virtual School on 0208 541 7761. They will be happy to help.
If you are unhappy with the grades you've been given, find advice on what to do next on the student guide to awarding GOV.UK web page. Please remember to be kind to your teachers who have had to made extremely difficult decisions when assessing you fairly this year.
And remember, lots of young people are in the same boat. Schools and colleges understand the difficulties and are working to put on the right courses for the right people. There will be a course of study or training to suit you.
Support is available
It's not always easy when the future is uncertain. Talk to friends and family and, if you're finding it unsettling, visit the Kooth website to chat to professional counsellors and other young people about your thoughts and feelings.
If you're a parent or carer, and would like some tips to help you support your child, you can download guidance from the Healthwatch - Redcar and Cleveland website.
For help thinking about options for next steps following A levels and BTECs, from courses and apprenticeships to specific help for pupils with special educational needs and disability, visit our leaving school - your options web page.
Read more articles in this section