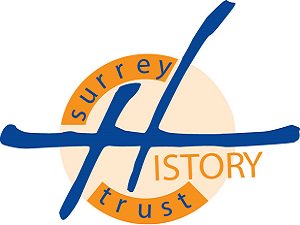 Inaugurated by HRH The Prince of Wales
Shaping the future of Surrey's Past
A vast treasury of irreplaceable records of Surrey's proud past have been brought together at the Surrey History Centre in Woking, in a building designed to provide the highest standards of conservation for present and future generations to enjoy.
Interest in the past has never been greater but we need to
locate documents which are at risk, often because their owners are not aware of their importance
identify and preserve key records of our own time which exist in electronic formats
capture the interest of schoolchildren and students in these unique windows into the past
step up the work of repairing fragile and vulnerable items
make old film more accessible by copying onto video
increase public awareness by putting more of our catalogues and indexes onto the world wide web
Much has been achieved by Surrey History Centre, funded by Surrey County Council. But so much more remains to be done.
How can you help?
By supporting the trust you will help it to:
raise funds to secure the purchase and conservation of collections
sponsor exhibitions and events
promote links with schools and universities
work with Surrey businesses to ensure the preservation of important business archives
Benefits of Trust membership
As a member of Surrey History Trust you will know that your contribution is helping to rescue and promote Surrey's history.
You will also
receive a regular newsletter and the Trust's annual report
be invited to events at Surrey History Centre, including private views of exhibitions
have the opportunity to volunteer for special projects
Members of the Trust will elect their own Members' Committee, which will
work with the Trustees to promote the aims of the Trust
organise events for members, including visits to places not normally open to the public
Joining the Trust
Membership is open to individuals, families and corporate bodies.
Local history and other interested groups are invited to affiliate to the Trust. Affiliated groups will receive regular information about the Trust's activities but affiliation does not confer membership rights.
Please click on the link below for a Membership Application Form with current subscription rates
Alternatively, please contact:
The Secretary, Surrey History Trust, Surrey History Centre, 130 Goldsworth Road, Woking, Surrey GU21 6ND
Telephone: 01483 518737 Fax: 01483 518738
Email: surreyhisttrust@surreycc.gov.uk
Registered company no: 3661474
Registered charity no: 1076586
Files available to download