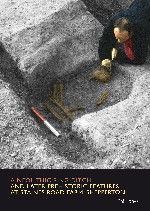 A Neolithic ring ditch and later prehistoric features at Staines Road Farm, Shepperton
By Phil Jones
SpoilHeap Monograph no 1
ISBN 978-0-9558846-0-3
94pp, 52 illus, 32 tables
Price £10 + £3.50 p&p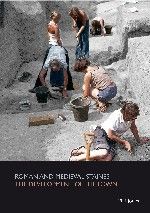 Roman and Medieval Staines: the development of the town
By Phil Jones, with Rob Poulton
SpoilHeap Monograph no 2
ISBN 978-0-9558846-1-0
424 pages, 241 illustrations, 15 in colour
Price £25 + £3.50 p&p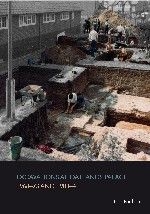 Excavations at Oatlands Palace
By Rob Poulton, with Alan Cook and Simon Thurley
SpoilHeap Monograph no 3
ISBN 978-0-9558846-2-7
195 pages, 141 illustrations, A2 colour plan
Price £15 + £3.50 p&p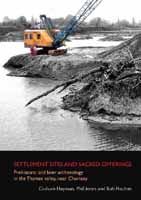 Settlement sites and sacred offerings: prehistoric and later archaeology in the Thames Valley near Chertsey
By Graham Hayman, Phil Jones and Rob Poulton
SpoilHeap Monograph no 4
ISBN 978-0-9558846-4-1
204 pages, 122 illustrations, 1 x A3 black & white plan (foldout) and 2 x A3 double-sided colour plans (foldout)
Price £20 + £3.50 p&p
Woking Palace: excavating the moated manor
By Rob Poulton with Giles Pattison
SpoilHeap Publications
First published 2010, revised edition 2012
ISBN 978-0-9558846-3-4
14 pages, 24 illustrations
Price £5 + £3.50 p&p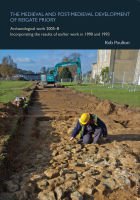 The Medieval and post-Medieval development of Reigate Priory
By Rob Poulton
Archaeological work 2005-8
Incorporating the results of earlier work in 1990 and 1993
SpoilHeap Occasional Paper 1
ISBN 978-0-9558846-5-8
43 pages, 45 illustrations
Price £8.00 + £3.50 p&p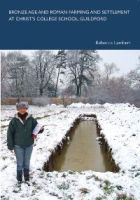 Bronze age and Roman farming and settlement at Christ's College School, Guildford
By Rebecca Lambert
SpoilHeap Occasional Paper 2
ISBN 978-0-9558846-6-5
40 pages, 19 illustrations
Price £8.00 + £3.50 p&p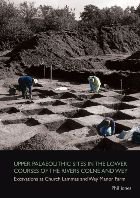 Upper Palaeolithic sites in the lower courses of the Rivers Colne and Wey: excavations at Church Lammas and Wey Manor Farm
By Phil Jones
SpoilHeap Monograph 5
ISBN No 978-0-955884672
114 pages, 64 illustrations
Price £15 + £3.50 p&p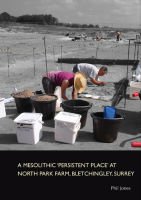 A Mesolithic 'persistent place' at North Park Farm, Bletchingley, Surrey
By Phil Jones
SpoilHeap Monograph 8
ISBN No 978-0-9576509-0-9
122 pages, 93 illustrations
Price £20 + £3.50 p&p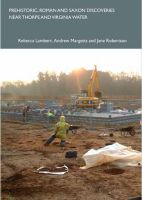 Prehistoric, Roman and Saxon discoveries near Thorpe and Virginia Water
By Rebecca Lambert, Andrew Margetts and Jane Robertson
SpoilHeap Occasional Paper 3
ISBN No 978-0-9576509-1-6
189 pages, 96 illustrations
Price £20.00 + £3.50 p&p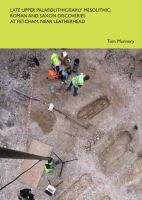 Late Upper Palaeolithic/Early Mesolithic, Roman and Saxon discoveries at Fetcham near Leatherhead
By Tom Munnery
SpoilHeap Occasional Paper 4
ISBN No 978-0-9576509-2-3
90 pages, 71 illustrations
Price £12 + £3.50 p&p
.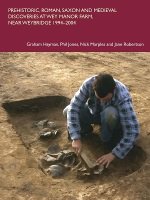 Prehistoric, Roman, Saxon and Medieval discoveries at Wey Manor Farm, near Weybridge 1994-2004
By Graham Hayman, Phil Jones, Nick Marples and Jane Robertson
SpoilHeap Occasional Paper 6
ISBN 978-0-9576509-5-4
133pp, 71 illus, 21 tables
Price £15 + £3.50 p&p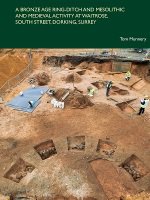 .
A Bronze Age ring-ditch and Mesolithic and Medieval activity at Waitrose, South Street, Dorking, Surrey
By Tom Munnery
SpoilHeap Occasional Paper 7
ISBN 978-0-9576509-7-8
74pp, 44 illus, 27 tables
Price £12 + £3.50 p&p
.
The moated medieval manor and Tudor royal residence at Woking Palace. Excavations between 2009 and 2015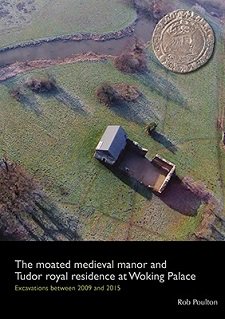 By Rob Poulton
SpoilHeap Monograph no 16
ISBN 978-1-912331-03-1
245 pages, 190 illustrations
Price £15 + £3.50 p&p
Order from the Surrey Heritage online shop; or write to Surrey County Archaeological Unit, Surrey History Centre, 130 Goldsworth Road, Woking GU21 6ND (tel: 01483 518779 or e-mail scau.archaeology@surreycc.gov.uk) enclosing a cheque payable to "Surrey County Council".
Please contact us for prices of deliveries overseas
SpoilHeap publications is a joint venture of Surrey County Archaeological Unit (part of Surrey County Council)and Archaeology South-East (part of University College, London), and is intended to provide a publication outlet for the results of archaeological investigations across south-east England.