Welcome to Surrey Cultural Services Summer Activities
Find out more information about the fun filled adventures each of the Cultural Services are offering this summer.
Whether you are creative or inquisitive, outdoorsy or enjoy being at home make sure you don't miss out on all these fabulous resources available!
There are activities for everyone to enjoy:
Summer Reading Challenge for children and families with Surrey Libraries,
Learn about forgotten crafts and discover Surrey's past with Surrey Heritage,
Be inspired with education courses from Surrey Adult Learning,
Get some fresh air and increase your steps with Active Surrey
Become explorers at the Adventure Zone (TAZ) with Surrey Outdoor Learning and Development,
Release your musical and artistic creativity with Surrey Arts,
And so much more.
Other useful council services for families and children:
Make this a summer of happy memories!
Surrey Heritage
History craft activity videos
At Surrey History Centre, we look after paper-based material relating to Surrey's history. Old books, watercolours, newspapers and letters are housed on our 6 miles of shelving in a special storeroom. Our collection dates back 900 years and gems include: Henry VIII's signature, author Lewis Carroll's private collection, a letter signed by Lady Jane Grey and thousands of old photographs and postcards showing what Surrey was like.
Learn about Surrey's past and present whilst having a go at fun craft activities with our YouTube videos.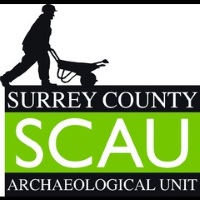 View heritage event information
Community Archaeology
Surrey County Archaeological Unit (SCAU) will be working with the National Trust to deliver the archaeology aspect of the National Lottery Heritage Funded project, Runnymede Explored. SCAU will be developing opportunities for volunteer and community groups so make sure you get involved!
Archaeological loan boxes
Get hands-on with Surrey's past with the help of the loan boxes. We have a number of boxes available, from the Prehistoric to Medieval and the First and Second World War.
We also offer Mini Digs. Each box is packed with real artefacts excavated from archaeological sites around Surrey, and replica items to show you what they would have originally looked like.
Libraries

Summer of Reading
We are bringing you the summer of reading. With events, activities, challenges and so much more, get ready for your reading adventure.
Wild World Heroes, Summer Reading Challenge 2021
Launching Saturday 10 July, this year's Challenge is a massive celebration of reading, nature, and action for the environment! Presented by The Reading Agency and delivered by libraries, the Challenge motivates children aged 4 to 11 to keep reading to build their skills, confidence, and to help prevent the summer reading 'dip'.
This year's theme is Wild World Heroes and has been developed in partnership with WWF UK, the world's leading independent conservation organisation. Wild World Heroes will inspire children to stand up for the future of our planet.
Visit your local library and sign up throughout the summer. Read up to six books from your library, in any format, all reading is good reading! Collect special stickers and rewards along the way.
Complete the Challenge and receive your gold medal, you're now a Wild World Hero.
It's open to existing and new library members free of charge. Pop down to your local library or become a library member.
Check out the Wild World Heroes Summer Reading Challenge 2021
Events and Activities
Our regular events include, Rhymetime and Storytimes. Many of our libraries will be running local events throughout the summer, so keep your eyes peeled for more information.
Upcoming events include:
The Anarchist's Mobile Library
John Kirk Storyteller
Have a look at all our events happening in a library near you
Make sure you catch up with all activities on our YouTube channel.
There's something for everyone including;
Pebble Rhymetimes
Creative Crafts
Lego Club
Super Science Experiments
Active Surrey
Sun's out, so step up & have fun
Summer is a time for getting outdoors with friends and family and having fun. It's also a time to make the most of the longer days to move more. Being active every single day is important whatever your age and setting yourself a challenge can help you stay happy and healthy.
Check out summer activity ideas on the Active Surrey website
Adult Learning
Unlock Summer with Surrey Adult Learning
We have developed our online and face to face programme taking place 19 July to 13 August so that we can
continue to provide learning for personal development alongside health and wellbeing benefits, for everyone this summer. These will be short courses (1, 2 or 3 sessions) and are open to everyone over the age of 18.
Take a look at the full list of summer adult learning courses and how to enrol
Just for families - Free online courses for parents and carers of children
To take part in the following free courses parents will need connectivity to the internet:
Keeping up with the Children – Maths
Parents work online with the tutor and other parents and carers to improve their own maths skills as well as improving their ability to support their child's learning. The child may be able to learn with the parent on this course.
Keeping up with the Children- English as an Additional Language (EAL)
Parents work online with the tutor and other parents and carers to improve their English language skills as well as improving their ability to support their children's learning.
Get Ready for School
Starting primary school can be an exciting and nerve racking time for parents and their children. To help with preparation for the big day, and in partnership with York Family Learning we provide a practical guide for parents, carers and grandparents of children starting school in September.
Take a look at the online family learning courses available in Surrey
For more information, as well as information about wellbeing courses & getting ready for school please email: family.learning@surreycc.gov.uk
Surrey Outdoor Learning and Development
The Adventure Zone (TAZ)
The Adventure Zone (TAZ) offers a range of exciting and engaging outdoor adventures that are ideal for families and children. We offer land and water-based activities, as well as single or multi-day visits. Venues include High Ashurst (near Dorking), Thames Young Mariners (Ham nr Richmond) and Henley Fort on the Hog's Back, Guildford.
TAZ holiday activities taking place for Summer 2021 at all 3 centres
A range of exciting outdoor activities for explorers aged 6-13 years with single and multiple day options. The perfect outdoor fun especially for families looking for childcare over the holidays. We accept childcare vouchers/Tax-Free Childcare for holiday activities at High Ashurst, Thames Young Mariner and Henley Fort.
TAZ Family activity sessions
The perfect opportunity to come together as a family for an exciting day in the outdoors at one of our centres. Activities could include woodland skills, archery, team challenges, nature walks using maps and compasses, paddleboarding, canoeing, kayaking, raft building and so much more. (certain activities only available at selected centres). TAZ small group activity sessions are also available for groups of individuals.
TAZ Family Glamping Staycations
Looking for an exhilarating UK staycation, then why not take part in a two night glamping staycation at any of our three centres, inclusive of your very own glamping accommodation (teepees or yurts – site dependent), all your activities and all meals. Just pack your bags and we do the rest!
All TAZ activities and adventures are strictly following the current government guidelines and are updated regularly on our website as measures change.
Find out what's in store at The Adventure Zone
Surrey Arts
SMASH* Activities 2021
This summer we are partnering with Active Surrey as part of Surreys Club4 programme by providing three weeks of music, dance and food holiday activities for children across Surrey. Each day there will be
music and dance activities led by professional teachers and performers and participants will be provided with a hot meal and snacks as part of the course and explore how we can eat more healthily. (*Surrey Music and Arts Summer Holiday Activities)
Participants aged 8 – 18 years old can register for single days or a whole four-day course and the activities will focus on:
Dance
Street / Jazz / World: Keep active and healthy, dancing to amazing music and performing.
Music
Rock Bands, World Percussion, Your Voice: Each day take part in music workshops exploring and performing in different styles. Play as part of a rock band, sing in the Your Voice choir and perform drumming from West Africa and South America.
Grand finale
Every Thursday at the end of the four-day programme there will be a performance open to friends and family. Participants will perform the music they have learnt and created during the course of the week.
Dates and venues
St Bedes School, Redhill: Monday 26 - Thursday 29 August
Cordwalles Junior School, Camberley: Monday 2 - Thursday 5 August
Three Rivers Academy, Walton-on-Thames:Monday 9 – Thursday 12 August
Times: 10am - 2.30pm
Free places are available for eligible free school meal children. There is an eligibility criteria for low income support.
Visit the Surrey Arts website for booking details and further information