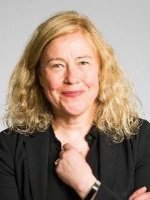 Joanna Killian joined Surrey County Council in March 2018. She is Head of Paid Service for the organisation and is responsible for all work carried out by the Council.
Joanna has more than 30 years' experience in the public sector and has deep experience in delivering transformational change, cost reduction and service improvement. She has expertise in achieving improved outcomes through partnerships as well as across public sector systems.
Areas of responsibility include:
Overall co-ordination of the Council's functions
Management of the political interface between Councillors and staff
Management of all Council staff and resources
Ensuring that Council policies and services are delivered effectively
Heads up the Corporate Leadership Team of Executive Directors.