Community events
Don't miss out on what's going on in Reigate and Banstead, visit Reigate and Banstead Borough Council what's on and Surrey Matters What's on for all the latest events.
Surrey Libraries are in the heart of communities and offer many activities and events in your area, visit Surrey libraries events and activities web pages for more information.
Community news
Don't miss the latest news from Surrey County Council at Surrey news. Surrey Matters also has the latest updates on what's going on across Surrey.
For the latest news from Reigate and Banstead Borough Council visit Reigate and Banstead news.
---
A community vision for Horley
Building on the vision for Horley town centre developed in 2015 by the Horley Town Management Group, local stakeholders and residents have come together once more, working with all the local councils in the area, to help bring to life their ambition for Horley.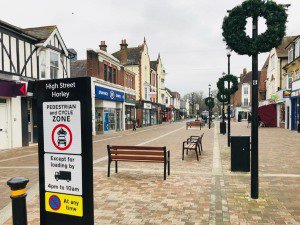 This work has involved many partners working together, including residents, volunteer groups and organisations, Horley Town Council, schools, cultural organisations, local employers, town centre businesses, health partners, and many other local stakeholders looking to re-imagine Horley, with support from Surrey County Council and Reigate and Banstead Borough Council.
To find out more, see a community vision for Horley
---
Community support
You can find out about the vast range of local support in your community by visiting Surrey Information Point.
If you require financial, health and welfare support it is just around the corner We recognise that times are tough right now, with rising energy bills, changes to people's financial circumstances and many people feeling stressed and anxious. But please be assured there is help and support available in Surrey.
Visit our Health and welfare support hub to find out about the help available, or you can call the Community Helpline on 0300 200 1008.
---
In this section