Throughout September Surrey Prepared will be encouraging everyone in Surrey to become more 'emergency-ready' by supporting the national resilience campaign #30Days30WaysUK.
Its aim is to encourage people to think about what they would do in a range of emergency situations and to take some simple steps to boost their personal resilience.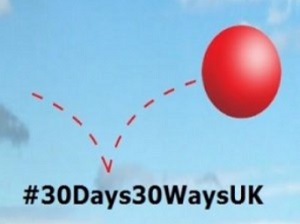 Emergencies are not only large scale catastrophes. More common events such as power cuts, water main bursts and adverse weather can also present real challenges. Taking a few steps to prepare will not only help with those smaller emergencies, but also with the larger, rare events, if one were to happen in your area.
Surrey Prepared partners including the emergency services, voluntary services, local authorities, utilities and health have come together to help put a local touch to the campaign. Each day will focus on a different topic, with fun activities and simple suggestions of things we can all do to help keep our families and those around us safe.
Join us and boost your resilience by following us on @SurreyPrepared. You can find more information about the campaign itself on the #30Days30WaysUK website.