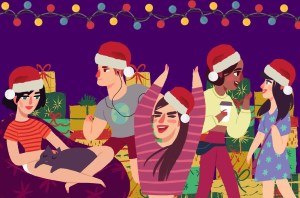 On Friday 16 December, the User Voice and Participation team will be hosting the annual looked after children and care leavers' Christmas party from 5.30pm to 8.30pm.
The event will include a buffet and various fun activities including a craft table, face painting, music and DJ, plus much more. There will be a quiet, sensory room for any young people who wish to escape the noise of the main party and Father Christmas will also be there handing out gifts with his elves!
Book your place
Places can be booked for our children and young people using the link below:
Looked after children and care leavers are invited to bring guests with them to the party, including siblings and birth children of foster carers (under the age of 25), and an adult guest (for example their social worker, residential worker, or foster carer).
The deadline for completing a booking form is Monday 5 December.