Autumn 2020 update
Page contents:
Avian flu outbreak – October/November 2020
In response to the heightened risk of H5N8 highly pathogenic avian influenza, an Avian Influenza Prevention Zone (AIPZ) has been declared in England, Scotland and Wales.
It introduces additional biosecurity measures (use Jeyes fluid) for all poultry and captive bird keepers to protect them from the risk from wild birds. The measures apply to all poultry keepers (including game) whether you keep birds commercially or as pets.
Gov.uk have also published a press release titled Avian influenza (bird flu) national prevention zone declared.
Gov.uk has also produced a Avian influenza (bird flu): help protect your birds poster.
Following our spring mailshot to keepers in Buckinghamshire and Surrey in May 2020 farmers have since been bombarded, it might seem, with a barrage of news events affecting farming industry as a whole and their everyday experience on the farm.
With winter approaching we recognise that the difficulties facing farmers at the outset of the COVID-19 pandemic have not lessened in any way with continuing, multiple challenges ahead and continued uncertainty regarding the impact of the changes ahead when the EU Exit transition period ends on 31 December 2020.
EU exit
We have not included a specific article on Brexit as there is a wealth of opinion and advice available to farmers via Farmers Weekly, and the NFU and Countryside websites but recommend you access the AHDB and Countryside websites.
We do recommend that you access the AHDB website that has a wealth of information on what you should expect and how to prepare for the weeks ahead.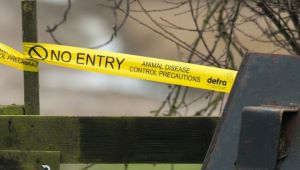 Avian flu – poultry keepers and pet bird keepers urged to be vigilant for winter avian flu
On 6 November 2020, following confirmation of Highly Pathogenic avian influenza (HPAI) H5N8 near Frodsham, Cheshire and of Low Pathogenic Avian Influenza (LPAI) H5N2 near Deal and increasing reports of the disease affecting flocks in mainland Europe, the risk level of avian influenza incursion in wild birds in Great Britain has been raised from 'medium' to 'high'. The overall risk of infection of poultry in the UK has been increased from LOW to MEDIUM.
All bird keepers are being urged to prevent direct or indirect contact with wild birds, with the risk of infection of poultry in Great Britain also being raised from 'low' to 'medium'. Wild birds migrating to the UK from mainland Europe during the winter period can spread the disease to poultry and other captive birds.
Farmers Weekly published an excellent, informative article on how to prevent and deal with an avian flu outbreak in your flock. The article that should be read by all poultry keepers. Vigilance will be key to limit avian flu in the United Kingdom following incursions so early in the high-risk season for the disease.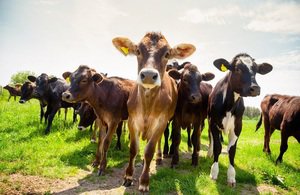 Bovine TB – good news
Bovine TB continues to be a major concern for all cattle keepers and the farming industry that causes devastation for infected herds and an enormous cost to the taxpayer which impacts all keepers whether in the Edge Area of Buckinghamshire that is subject to annual statutory testing of the Low Risk Area of Surrey (four yearly testing).
There is no doubt that the ending of this disease is a major government priority and Defra continues to work towards eradication of the disease from the UK by 2038. Keepers are provided with guidance and incentives to prevent and limit the disease from entering their herds with penalties for those who do not play their part but many continue to find the many rules and requirements difficult to navigate, particularly when confronted with the upheaval and concern of a TB breakdown.
By now all cattle keepers should be regularly accessing the excellent TB Hub that is both informative and easy to navigate providing advice on disease prevention and how to deal with a breakdown.
The TB Advisory Service offers one-to-one on-farm advice visits with bespoke recommendations to prevent TB in herds that are currently clear, whilst discussing trading options and measures to prevent repeated reinfection for farms that are currently infected. A telephone advice service and 'drop-in clinics' are also available.
Keepers in the Edge Area should also contact the TB Advisory Service that offers free (Government funded) bespoke advice to individual farmers.
The good news is that Bovine TB epidemiological reports show that figures continue to show marginal reductions in the High Risk Areas and the Edge Area it seems that Defra's message is that the figures should be interpreted with caution and seen as "plateauing" only. Vigilance to testing, biosecurity and informed, wise purchasing of cattle must remain the priorities.
Further good news is that Defra has given the green light for the UK's world-leading bovine tuberculosis (bTB) TB cattle vaccination trials to start in England and Wales after a major breakthrough by government scientists.
These trials enable work to accelerate towards planned deployment of a cattle vaccine by 2025, in the latest milestone to eradicate this highly damaging animal disease.
APHA animal disease alert subscription service
APHA are using a new service for sending disease alerts.
Sign up to receive the latest news on exotic notifiable animal disease outbreaks in Great Britain.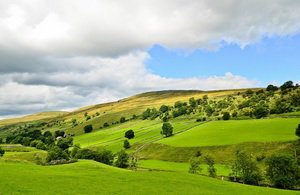 £25 million available to help boost productivity
Farmers are invited to apply for grants to help improve their efficiency and benefit the environment.
£25 million has been made available in grants for productivity-boosting farming equipment in the third and final round of the government's Countryside Productivity Small Grants (CPSG) scheme.
Under the scheme, farmers can apply for grants of between £3,000 and £12,000 to buy new and innovative equipment, from livestock monitoring cameras to precision farming technology – which helps businesses save time and money and improve productivity.
Animal welfare – Farming Advice Service
The Farming Advice Service produces a bi-monthly email newsletter which includes articles, practical guidance on common issues and updates on any forthcoming legislative changes.
The Autumn newsletter reminds all livestock keepers that if you keep animals for agricultural purposes, you have a legal obligation to protect their welfare by ensuring a minimum standard of care and husbandry.
It is against the law to neglect farm animals and fail to provide for their basic needs.
Even if one animal has not received appropriate care, this will be recorded as a breach (offence). The breach is not related to an inspector finding a sick or injured animal, but instead how you have managed and treated them.

Animals must be cared for and checked once a day by enough staff with the correct skills and treated immediately if sick or injured. Veterinary care to be provided when necessary.
Records must be kept of treatment provided including veterinary medicine.
Appropriate accommodation must be provided along with suitable feed and water.
Strict rules regarding mutilations and breeding procedures must be followed.
Buckinghamshire and Surrey Trading Standards – what do we do
We are the enforcement authority for Buckinghamshire and Surrey animal health and welfare legislation working with Defra/APHA to ensure that keepers understand and follow the rules to maintain high standards of animal welfare, the human food chain is protected, prevent livestock disease and to protect the rural economy for the benefit of everyone.
We monitor, evaluate and respond to Defra intel and referrals from the public (and bodies such as the RSPCA) and carry out routine farm inspections (including feed premises) responding urgently when there is a risk of severe animal welfare or livestock disease.
Experienced and qualified inspectors are available to provide advice to keepers either by telephone 0300 123 2329 or email trading.standards@surreycc.gov.uk
Further advice and links to guidance can be seen on our Animal health page.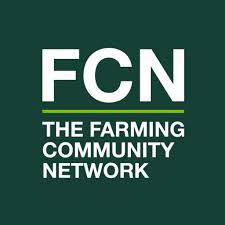 Practical help and support for farmers and families
The Farming Community Network (FCN) is a voluntary organisation and charity.
FCN can be contacted by phone on 03000 111 999, calls will be answered in person from 7am to 11pm every day of the year.
Whether the issue is personal or business-related, FCN is there to help farmers, livestock keepers and their families. FCN runs a confidential, national helpline and e-helpline which is open every day of the year from 7am to 11pm where volunteers provide free, confidential, pastoral and practical support to anyone who seeks help.
Over 6,000 people a year benefit from FCN's support and can help with a variety of issues.