This page includes information about how you can:
---
Planning and reviewing your support
Support plan
After your assessment, we will tell you if you can receive funded support from Adult Social Care. At this point we will make a plan together. This is called a support plan.
A support plan will include all the information to show how we can help you reach your life goals and what support you will need to get there.
The Transition Team will work with you to find the right support to do the things you want to do. We will work with you and those who support you and are important to you, to create your support plan. We want you to be at the centre of the plan and to hear what is important to you.
The plan might include:
care and support to do everyday things
the support you need to continue your education
the support you need to explore paid or unpaid work opportunities
help with finances
taking part in activities to get you out and about
help with decisions about where you want to live
relationships or wellbeing advice.
The kinds of support that your plan could include are:
Help from your friends and family
support available in your community
and tech-enabled care (things like apps that can help you plan and do the things you need to do).
If you need a personal assistant to make your plan work, we may be able to pay you so that you can pay someone to help you. We can also pay someone acting on your behalf. This is called a Direct Payment.
Use Surrey Information Point to find support and activities in your community.
Reviewing your support
Once your support plan has started, we will check how your plan is working.
These checks are called reviews. The reviews help us to update the support plan if anything changes as you go through transition to adulthood.
We will ask you questions such as
Is your plan helping you to achieve the things you wanted to?
Is there anything else you would like to achieve?
What would you like to change?
Reviews can happen whenever you talk to the Transition Team – it doesn't always have to be a 'big' meeting. What really matters is that everything is working for you, and for those who are important in your life. There are many ways we can do this.
If there are any big changes for you, we can make a new Adult Social Care Assessment. This might be when you:
leave or college or finish a course
get new skills or confidence
want to try new things
want to move home
---
Paying for your care and support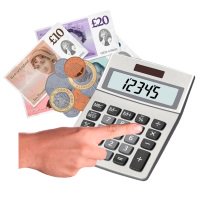 When we know what support you would like to receive, we will work out how much this will cost, and whether you need to pay for some of the support through your own funds or benefits, and what we will help to fund from Adult Social Care. To work this out we will ask you for some information about money you receive and things you spend your money on. This is called a Financial Assessment. This will work out if you need to make a financial contribution towards your care.
For more information, please read about Paying for Care or find out about financial help available.
It is important to get the right information on the benefits you may be entitled to when you turn 18.
---
Your voice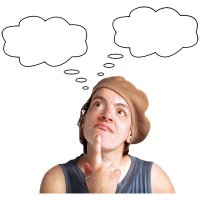 It is important to the Transition Team that we hear your views on your life and on your future. It is, after all, your life.
The Mental Capacity Act is a very important law. This law says that every adult, whatever their disability, has the right to make their own decisions wherever possible.
Everything that the Transition Team do must follow what the Mental Capacity Act says.
This means providing information, time, and support to allow young people to make their own decisions, where they are able.
If you need support to share your views, you may benefit from advocacy. Advocacy is a fancy word for helping people to speak for themselves. Advocates don't speak on behalf of people with a learning disability – they make sure a person's own voice is heard. This can be somebody close to you like your parents or we can refer to a professional advocate if that is better for you.
If you would like to speak to someone in the Transition Team about your views please call us on 01276 800270 or email transitionteam@surreycc.gov.uk
Learn more about the The Mental Capacity Act.