This section includes information on:
---
Continuing healthcare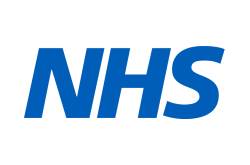 The NHS will give you ongoing support if you need it.
If you are known to Children's Social Services, they will complete a Continuing Health Checklist, when you turn 16, to see if you qualify for NHS support when you are an adult. This checklist will look to see if you need help because you may have a lot of difficulty with things like:
breathing
seizures
eating and drinking
taking medicines
moving about
memory and thinking.
As part of your Adult Social Care Assessment, the Transition Team will review this referral at 18.
Find out more about Continuing healthcare.
---
Occupational Therapy Support
Occupational therapists provide practical support to people experiencing difficulty doing the activities that are meaningful to them. Occupational therapists work in a variety of settings and specialisms. Our occupational therapists provide a service to 18- 25 year olds who are known to the Transition Team. We complete specialist assessments which focus on daily living activities, your wellbeing and independence, and your physical and social environment. The solutions we offer focus on:
providing advice
practicing different ways of doing an activity
the use of technology
provision of equipment or minor adaptations
supporting you, and those who help you, with moving and handling
occasionally, making recommendations to your local district or borough council for major structural adaptations to your home.
You will get support from an occupational therapist alongside your adult social care assessment and support planning process.
With your permission our occupational therapists will also liaise with family, school, social work, health and other professionals to share assessment information.