Cranleigh Local and Family History Centre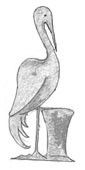 Cranleigh Local and Family History Centre is based in Cranleigh Library, and you can use the local history centre resources at any time that the library is open.
Even better, you can arrange an appointment to visit when a volunteer is available to help you use the resources and equipment.
To arrange an appointment phone the Surrey Libraries enquiry service on 01483 543599 or contact the Surrey Libraries online enquiry service. Please phone at least two working days in advance of your proposed visit.
The local and family history centre exists to encourage interest in local and family history in the parishes of Cranleigh, Shamley Green, Ewhurst, Dunsfold, Alfold and Bramley.
We offer an extensive range of resources including census records, parish registers, and directories.
We provide a microfilm and microfiche reader and there is access to the internet on the library computer terminals.
If we can't answer your question, we can refer you to local experts or Surrey History Centre. When the centre is not staffed you can leave a written enquiry.
Cranleigh Local and Family History Centre is a partnership between Surrey Libraries, Surrey History Centre and Cranleigh History Society.
See also Cranleigh's History, on Cranleigh Village Community Website and Ewhurst History Society.
www.surreycc.gov.uk/cranleighlocalhistory
In this section...